What's going on with
Your site?
bots are stealing bandwidth.

There are thousands of random bots that are simply hitting your site for no GOOD reason!.

MOST SITE TRAFFIC IS BOT TRAFFIC.

It's true just look at your access logs and you will see thousands of hits from bots!

Bots are slowing your site down

Each time a bot hits your site, it sends a request to your server and then consumes all content draiing your server resources. Speed up your sites and give your host a hand at serving files only to real people!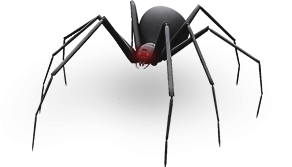 100%GET100%
Protected
Sypder Spanker
Spyder Spanker Nuke Demo
Spyder Spanker Nuke is the most advanced version, You can run this version in either PRO mode or NUKE Mode. The easiest way for me to explain this is: PRO mode will allow everything and block some and in Nuke mode you block everything and only allow what you want to see your site. Nuke MODE is NOT to be used on money sites.
Watch Video
Pricing info
client
testimonials
I was told to just come and buy this to stop the dreaded BANDWIDTH Exceeded message and it worked! Thank you!

karen

Todd thank you making this plugin for us, I love having the ability to block anything I don't want visiting my site and stealing my stuff!!

Jonas

Spyder Spanker is the first plugin in install on every site! Thank you Todd for such an amazing plugin!

Herc
frequently asked
questions
30 day money back guarantee

If Spyder Spanker does not work as advertised then please open a support ticket and we will refund you.
100%GET100%
Protected
Sypder Spanker